Samsung Appliance Repair-Advance Appliance Ltd
Samsung brand appliances are considered one of the best brands available in the market. The brand is known for its quality, durability, and style. Samsung offers a wide range of appliances to suit any home, and their products are backed by a strong warranty. Samsung is a trusted name in the appliance industry, and its products are sure to provide you with years of trouble-free use. Samsung appliances are also very stylish, so they can complement any décor. samsung's dishwashers, for example, come in a variety of colors and finishes to match your kitchen.
If you're looking for high-quality, durable, and stylish appliances, Samsung is the brand for you! And if you ever need repairs, Advance Appliance Ltd. is here to help. We're the customers' choice when it comes to Samsung appliance repair, so you can rest assured that your Samsung appliance is in good hands with us.
Contact Advance Appliance Ltd. today for all your Samsung appliance repair needs!
Contact Information
587-882-3225
support@advanceappliance.ca
Business Hours
Monday -Friday 8am-7pm
Saturday-Sunday 8am-5pm
If you need Samsung appliance repair, don't hesitate to contact Advance Appliance Ltd. today! We're here to help get your appliance back up and running so you can get back to enjoying your home.
Advance Appliance Ltd - Samsung Appliance Repair Service

Appliance Repair Services
587-882-3225
Samsung Appliance Repair 
We offer same-day or next-day appliance repair service
Fully Licensed, Insured & Bonded Technicians
Advance Appliance Team is here for you when your appliances start acting up. We specialise in samsung appliance repair and can fix any model, no matter how old or new! Just fill out our online form with some basic information about the problem so we know what needs fixing; then sit back while one of our experts gets back to ya within 24 hours—or less than that if they're busy as heck during business hour
Samsung Refrigerator Repair
Fridge no cooling ?
Fridge noisy ?
Fridge Leaking ?
Fridge icemaker issue ?
Fridge warm ?
Fridge dead not working ?
The team at Advance Appliance Ltd is here to help you solve your refrigerator problems on some models call us to confirm! We offer repair on all Samsung types appliances, including refrigerators and freezers. You can rely upon our expertise when things go wrong in the home; call us today for fast service that will leave every appliance working like new again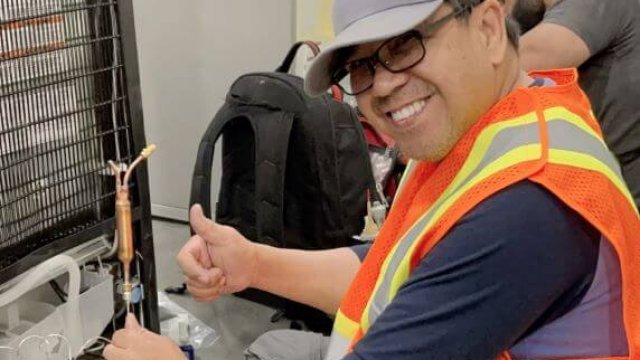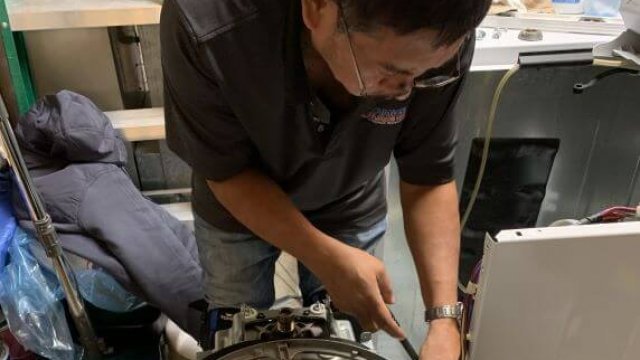 Washer not draining ?

Washer not working ?
Washer not spinning ?
Washer noisy ?
We've seen it all and we're here to make sure your Samsung washer is working like new again! Advance Appliance Ltd. A major appliance repair company serving local, nationwide technicians with experience in up-front loaders as well old or new machines will get the job done right for you by using high quality parts so that's dependable workmanship available when needed most
Dryer not working ?

Dryer wont turn on ?
Dryer noisy ?
Dryer no heating ?
We know how important your appliances are to you, which is why we'll come fix any problem with the samsung dryer as soon as possible. Our team of experts can give a diagnosis and provide an estimate for repairs after our technician diagnose the caused of the unit problem! Life will go back to being normal again–just like it should be cause our team will try to fix your samsung dryer effeciently.
Stove not working?

Stove not regulating temperature ?

Stove no ignition ?
Stove no flame ?
When your Samsung stove isn't working like it should, and we have the perfect solution for you! We offer quality repair services on stoves as well as other major appliances so don't cry over spilt milk because our team can take care of all those problems, book an appointment today with one click away and get the best service we can offer. Our technicians can check everything from infinite switches, control boards, elements, and all issues your stove is having.
Oven No heat ?

Oven no power ?

Oven door not closing ?

Oven not working ?

Oven noisy ?
We fix Samsung ovens, and we'll save you money. Our qualified technicians are ready when your Samsung appliances need us most by calling or emailing for fast service on the part. Our technician has necessary tools to check the bake element, broil element, wiring, power going to the ove, control boards, thermostat sensor and radiant element switches and all parts within you Samsung oven.
Samsung Dishwasher Repair

Dishwasher not draining ?

Dishwasher not drying ?

Dishwasher Noisy ?

Dishwasher not filling ?
Dishwasher Leaking ?
Dishwasher not working ?
We know that your Samsung dishwasher is one of the most important appliances in your home. That's why we want to make sure it stays working at its best after we are done servicing it! We offer quick service for all repair needs on any type or brand appliance from refrigerators, microwaves and washing machines – even dishwashers with errors messages can be fixed quickly by our technicians who are trained specifically for these industry.
Microwave No heat ?

Microwave Door ?

Microwave Noisy ?

Microwave trip breaker ?

Microwave not working ?
It's never a good sign when your microwave stops working its funny you may think its the end of the world. But we're here to help! Our highly qualified technicians can come on site and fix the problem quickly without any hassle for you, so don't hesitate – just give us call if there is anything that needs fixing around these parts of Samsung ovens or Samsung microwaves
The most common issues are due either too much voltage being blown (which could be caused by an aged fuse), switches wearing out over time; this usually happens because many people slams the microwave door or just got worn out over time.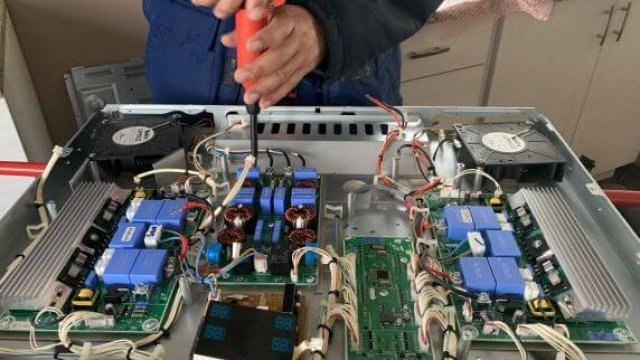 Cooktop not heating ?
Cooktop Not regulating ?
Cooktop burner not working ?
Cooktop not igniting ?
Advance Appliance Ltd. is a top-rated company that specializes in repairing all types of Samsung cooktops, including electric and gas models as well as induction stoves! Our team has access to the most up-to date tools for fast efficient service– don't hesitate get your problem solved today by contacting us now