When your refrigerator breaks down, the last thing you want to do is spend hours online trying to find a reputable repair company. You need all the information you can get as quickly as possible to make an informed decision.
This blog post will give you everything you need to know about appliance repair in Edmonton, from what it covers to how much it costs. So whether your dishwasher is overflowing or your oven isn't heating up, read on for help.
How Much Do Appliance Repairs Cost in Edmonton?
The appliance repair Edmonton cost can vary depending on the company you go with, the type of appliance you have, and the extent of the damage. For example, it can be related to dishwasher repair, oven repair, freezer repair, dryer repair, washer repair, or any other small appliance repair service.
However, most companies charge by the hour, so you'll want to get an estimate before agreeing to anything. It's also a good idea to get a few quotes from different companies to ensure you're getting the best price.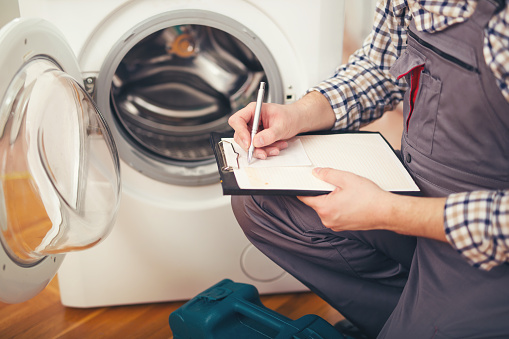 What To Look For In An Appliance Repair Edmonton Company?
When you need to hire an appliance repair company, it is essential to do your research first. Not all companies are created equal, and some may be more reputable than others. Here are a few things to look for when choosing an appliance repair Edmonton company:
1. Experience
It is crucial to choose a company that has experience repairing the specific appliance you need to fix. If you have a refrigerator that needs to be repaired, choose a company specializing in refrigerator repairs. This way, you can ensure that the technician knows what they are doing and has the necessary expertise to fix your appliance.
2. References
Ask the company for references from past clients. Reviews can be helpful, but they may not always be accurate. Talking to past clients of the company and enquiring about appliance repair services is a better way to get an idea of the company's quality of work.
3. Warranty
A good repair company will offer a warranty on their work. This ensures that you will get the repair fixed again if it breaks down within a specific time frame.
4. Rates
Compare rates between different companies before making a decision. You should get quotes from at least three other companies to ensure you get the best deal. Also, excellent customer service will be a good add-on whether you want appliance installation or repair.
5. Licensing And Insurance
Make sure the company is licensed and insured. This protects you if something goes wrong with the repair job while dealing with a broken appliance.
By following these tips, you can be sure to choose an appliance repair company that will provide you with quality service.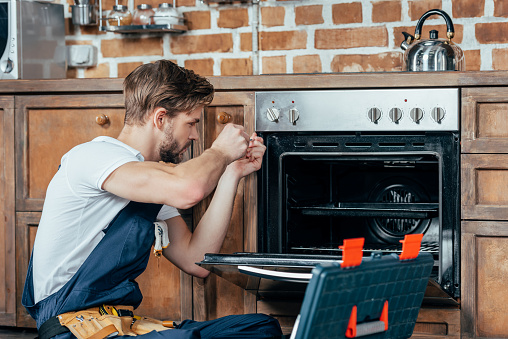 Appliances – Repair or Replace?
When to replace an appliance? It's a question that often comes up for homeowners. Sometimes, it's challenging to know when it's time for a new appliance and when the repair will do. In some cases, the answer is obvious. If your dishwasher springs a leak, it's time for a new one. But what about less-obvious problems?
Here are a few tips to help you decide whether to replace or repair your appliance:
1. Check The Age Of Your Appliance
If it's more than 10 years old, replacement is probably a better option. Technology has come a long way in the past decade, and your old appliance is likely not as energy-efficient as a newer model.
2. Consider The Cost Of Repair
If the cost of repairing your appliance is more than half the price of a new one, it may make sense to replace it.
3. Look At Your Usage Patterns
If you only use your appliance once or twice a week, it may not be worth repairing. A new one will likely be more energy-efficient and save you money in the long run.
4. Consider Your Lifestyle
If you have small children or pets, you may want to consider replacing your appliances with child- or pet-proof models. But if it worked well in the near past, service repair will be handy.
5. Weigh The Pros And Cons
Replacing an appliance can be expensive, but it can also be an excellent way to upgrade your home's functionality or style. Repairing an instrument can be less expensive, but it may not be worth it if the repair cost is high or the appliance is old and inefficient.
6. Talk To A Professional
At Advance Appliance LTD, our appliance repair Edmonton technicians can help you weigh all the factors involved in making this decision and give you their expert opinion on what you should do.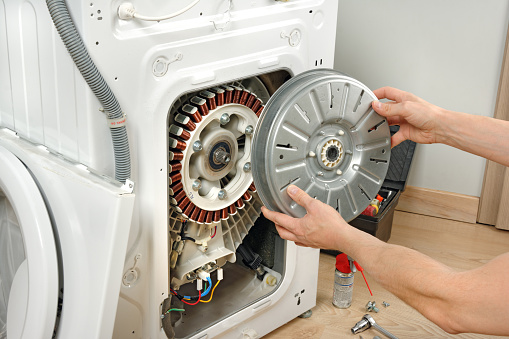 What Kind of Repair Service Can You Consider?
You have a few repair service options to choose from when you have a broken appliance. The most common are:
Factory Service: This is when you take your appliance to the manufacturer or an authorized service center.
Authorized Service: This is when you take your appliance to a repair shop that the manufacturer authorizes to do repairs.
Independent Service: This is when you take your appliance to a repair shop of your choosing, regardless of whether or not the manufacturer authorizes them.
Which type of service you choose will depend on a few factors, such as how old your appliance is, how much it costs to repair, and where you live.
No matter which type of service you choose, it's essential to get multiple quotes and compare prices. Also, be sure to check out the company's reputation and read reviews from other customers. By doing your research, you can find the best repair service for your needs.
FAQs
1. What is the most common type of appliance repair?
The most common type of appliance repair is a tune-up. This means that the technician will come to your home and ensure that all of the appliance parts are working correctly. They will also clean the unit and make any necessary repairs.
2. How do I know if my appliance needs to be repaired?
If your appliance isn't working correctly, it likely needs to be repaired. You can usually tell if an appliance is malfunctioning by checking to see if any of the following symptoms are occurring:
The appliance is making strange noises
The appliance isn't heating up or cooling down properly
Water isn't coming out of the appliance
The appliance is leaking
3. What should I do if my appliance breaks?
If your appliance breaks, you should call a technician to come and repair it. It's important not to fix the appliance yourself, as this can often lead to further damage.
5. What is covered by my warranty?
Most warranties will cover parts that break due to normal wear and tear, but they will not cover repairs caused by negligence or accidental damage. It's important to read the terms and conditions of your warranty carefully so that you know what is and isn't covered.
6. What should I do if my appliance breaks down while it's still under warranty?
If your appliance breaks down while it's still under warranty, you should call the manufacturer to have the unit repaired or replaced. It's important to note that warranties typically only cover repairs or replacements for a certain amount of time, so you may need to replace the appliance if it breaks down after the warranty has expired.
Get Started With The Best Appliance Repair Services
If you need any appliance repair in Edmonton, give us a call. We are a reliable and experienced company that will get the job done right. We offer quality service at an affordable price, and we're always available to help. Contact us today to schedule a service appointment!